Kansas City Chiefs 2002 Team Autographed Full Size Riddell VSR-4 Helmet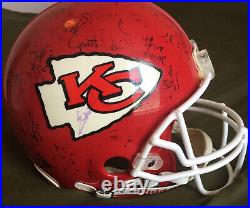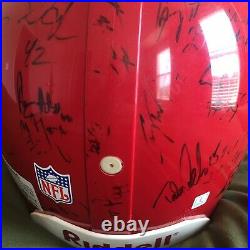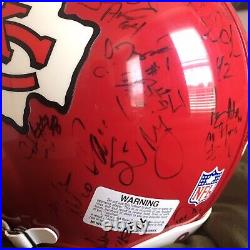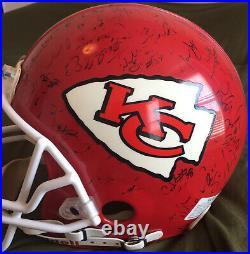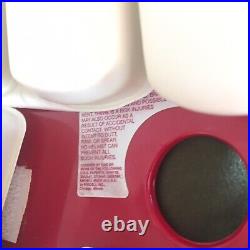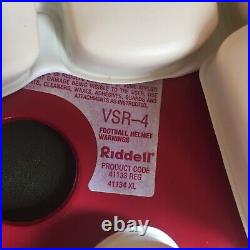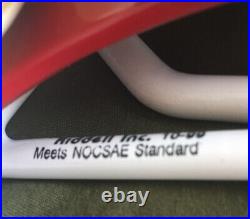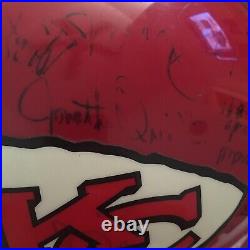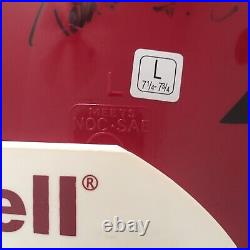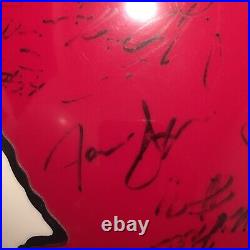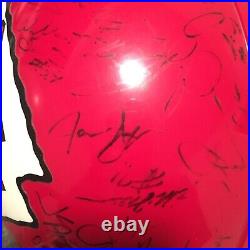 Kansas City Chiefs 2002 Team Autographed Riddell VSR-4 Helmet. Some of these Autographs are wearing off. I'll gladly take more photos if need them. This is a game helmet, not a full size replica.

Towards the end of the photos I zoomed in on #12 Jonathon Quinn, who was only with the Chiefs in 2002, that's how I dated it, only thing I'm worried about is if he was cut at spring training the next year and it's the 2003 chiefs team. Some signatures are hard to find but in 2002 note-able players.

Willie Roaf, Preist Holmes, Will Shields, Tony Gonzalez, Morten Anderson.. But I'm not sure what their signatures look like and if they're rubbed off or not.

The helmet itself is where I'm placing most of the value. Helmets mint, but the signatures aren't, still. It's look great on a man cave shelf.. The only good signature I can find in good shape.

Which I'm not even sure if it is.. Look at the last 2 pictures and decide for your self.

He writes it big when it's just him, but small when he needs to allow room for others. If it is then it's worth way more then I'm asking. But I'm not sure and it's not authenticated.