Travis Kelce Autographed/Signed Kansas City Chiefs Red XL Jersey BAS 22489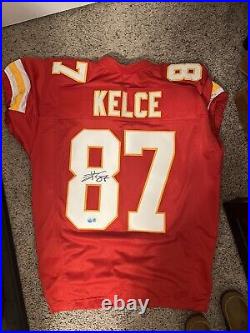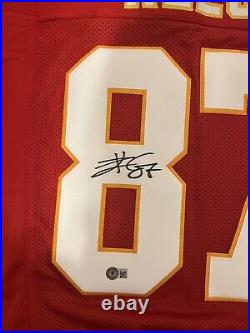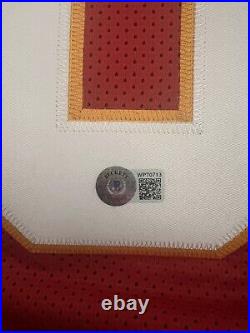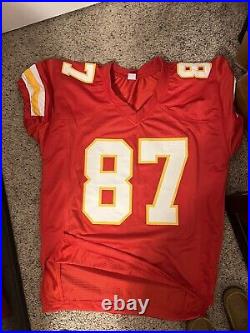 This Travis Kelce red XL jersey is a must-have for any Kansas City Chiefs fan. It features the player's autograph, authenticated by Beckett (BAS), making it an original and unique item for your collection. The jersey is perfect for football enthusiasts, especially those who admire Travis Kelce's skills on the field. With its high-quality fabric and attention to detail, this jersey is perfect for display or wearing to games.

It's a great addition to any sports memorabilia collection and a wonderful gift for any Chiefs fan. Don't miss out on this opportunity to own a piece of NFL history!